Description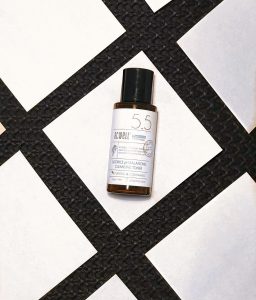 The Benefit of Using Acwell Licorice pH Balancing Cleansing Toner 30 ML
Deep clean and brighten your skin with this specially formulated toner! This toner has a pH level of 5.5 to effectively balance your skin. Peony extract and a high concentration of licorice water seep into skin to add an extra dose of luminosity to your complexion. Green tea extract also helps calm and reduce pigmentation, including acne scars and dark spots. Your skin will be clean, plump, and glowing!
How To Use:
After cleansing face and neck, pour small amount of toner onto hands or cotton pads and pat gently onto skin. Follow with sheet mask (optional recommended twice a week), essence, serum, eye cream, then a moisturizer.
NB: Don't forget to do patch test before application.