Description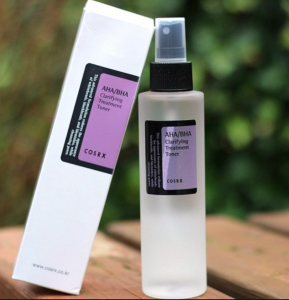 This toner is great for your daily exfoliation needs while prepping your skin post-cleanse to best absorb your skin treatments. With natural AHA from 10% Pyrus Malus Apple Fruit Water, and BHAs from Willow Bark Water, it's able to penetrate your pores to dissolve dead skin cells, excess sebum and debris, effectively sweeping them from your pores.
Over time with regular use, it helps visible blackheads and whiteheads to diminish and to smooth overall tone and texture, revealing brighter skin overall. It also will help your essence, serums and ampoules absorb better so treat your skin quicker.
Great for all skin types, including sensitive.
How To Use:
Soak a cotton pad with this toner and sweep along entire face and neck, after cleansing. Pat in excess toner and then continue with the rest of your skin treatments.