Description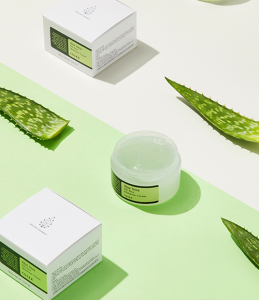 Tired of generic products that dry out your skin? Experience what real hydration feels like with the Aloe Vera Oil-Free Moisture Cream ! Full of all-natural ingredients that rejuvenate the skin, it hydrates the skin on the cellular level to activate a hydration barrier to protect the skin and prevent any possible skin irritants and troubles from occuring. Pamper your skin with Aloe Vera because you deserve it.
+ Concentrated Aloe Vera water
full of hydration.
+ Soothing & Calming.
+ Prevents skin trouble.
+ Multiuse for facial and
body application.
How To Use:
1) After cleansing or showering, apply an adequate amount to the desired area (especially to sun exposed, dry, irritated areas) and allow absorption.
2) For a cooler feel with increased firming and soothing effects, try using after refrigerating the product!