Description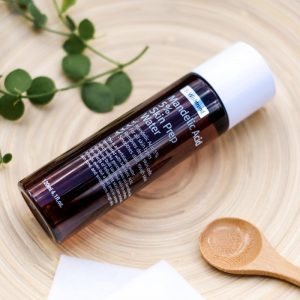 Mandelic Acid 5% Skin Prep Water is a hydrating and nonirritating exfoliant that can be used daily.
Formulated with Mandelic Acid, which can be used without any irritation even on sensitive skin,
the Mandelic Acid 5% Skin Prep Water is an exfoliating treatment that improves the skin tone and
texture while boosting the effectiveness of other products.
Recommended for
1) Sensitive skin type : Less irritation due to low skin permeability.
2) Dry skin : moisturizing effect.
3) Acne-prone skin : Anti-bacterial effect.
How To Use:
1) Before the toner, gently wipe and pat the product on your face using a cotton pad.
2) Limit the use of this product depending on your skin type. (For sensitive skin, we recommend 2-3 times a week)
3) For morning use, please make sure to apply sun-lotion after using the product.
4) We recommend not to use this product with other facial scrubs, AHA/BHA, and Vitamin C products.