Description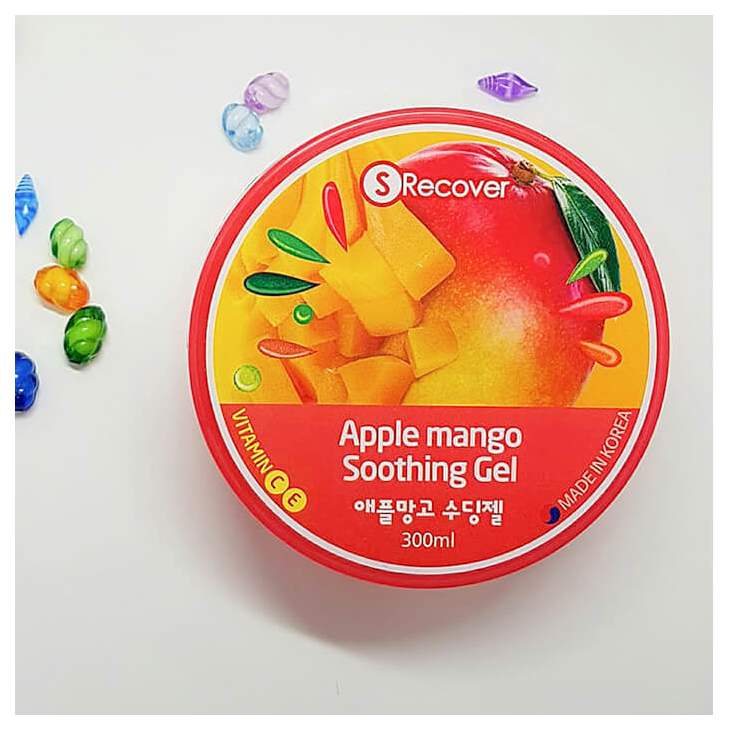 The Benefit of Using Apple Mango  Soothing Gel
S RECOVER SOOTHING GEL, natural mango extract gel
Does not cause irritation or allergies Imported from Korea
– Suitable for dry and burnt skin from sun damage
– Helps to nourish the skin to be smooth and soft.
– Helps to heal the skin, reduce burning sensation. Giving a cool feeling to the skin
– Add moisture to skin For the skin to be long-lasting moisture, quickly absorbed, not sticky
– Can be used for both face and body Suitable for sensitive skin
– Does not contain parabens, mineral oil and does not contain synthetic colors.
How To use:
Apply as needed to face at the last skin care routine. Massage gently to skin for better absorption. Good to use as a moisturizer to the body twice a week.
NB: Don't forget to do patch test before application.