Description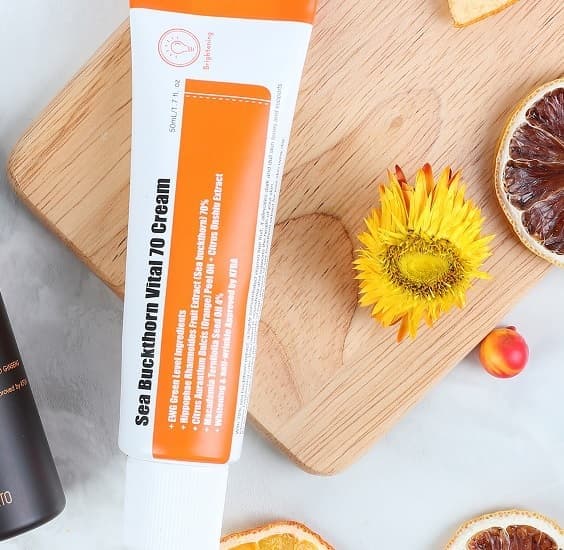 The Benefit Of Using PURITO Sea Buckthorn Vital 70 Cream
A vitamin cream that uses 70% highly-concentrated extract of sea buckthorn fruit which contains up to 2000 mg of vitamin C in order to soothe and moisturize dull skin and balance skin tone.
It's a safe, honest natural cosmetic that does not contain the 20 harmful ingredients, 26 allergens, or preservatives. The product will perform better if kept in a refrigerator as you would fresh fruits.
It contains up to 70% extracts of the fruits of Sea Buckthorn, which have Vitamin C of up to 2,000mg. A cream also protect the skin from exterior pollution and vitalize the skin. Recommended for those who are reluctant to buy cosmetics due to sensitibe skin, want exfoliating care.
How To Use
At the last step of the basic skin care, take a proper amount and spread it on your face.
If you need a special skin care, Take a little bit more than other days at the night skin care.
NB: Don't forget to do patch test before application.