Description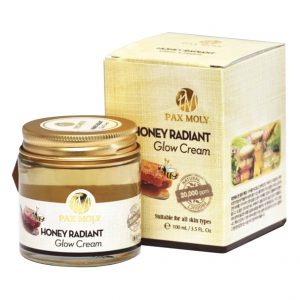 The Benefit Of Using Pax Moly Honey Radiant Glow Cream
A powerful moisturizer, Infused with 20,000ppm of Honey extracts, illuminate and hydrate skin.
It strengthen skin barrier without any greasy residue while protecting skin from environmental aggressors and keep the balance between oil and water in skin. Skin feels fresh, supple and bright with this lightweight moisturizer's silky whipped texture that melts into skin gently.
Glowing effect
Strengthen skin barrier
Makes skin soft
Moisturizing/hydration
Nourishment
How To Use:
Apply an adequate amount after a toner.