Description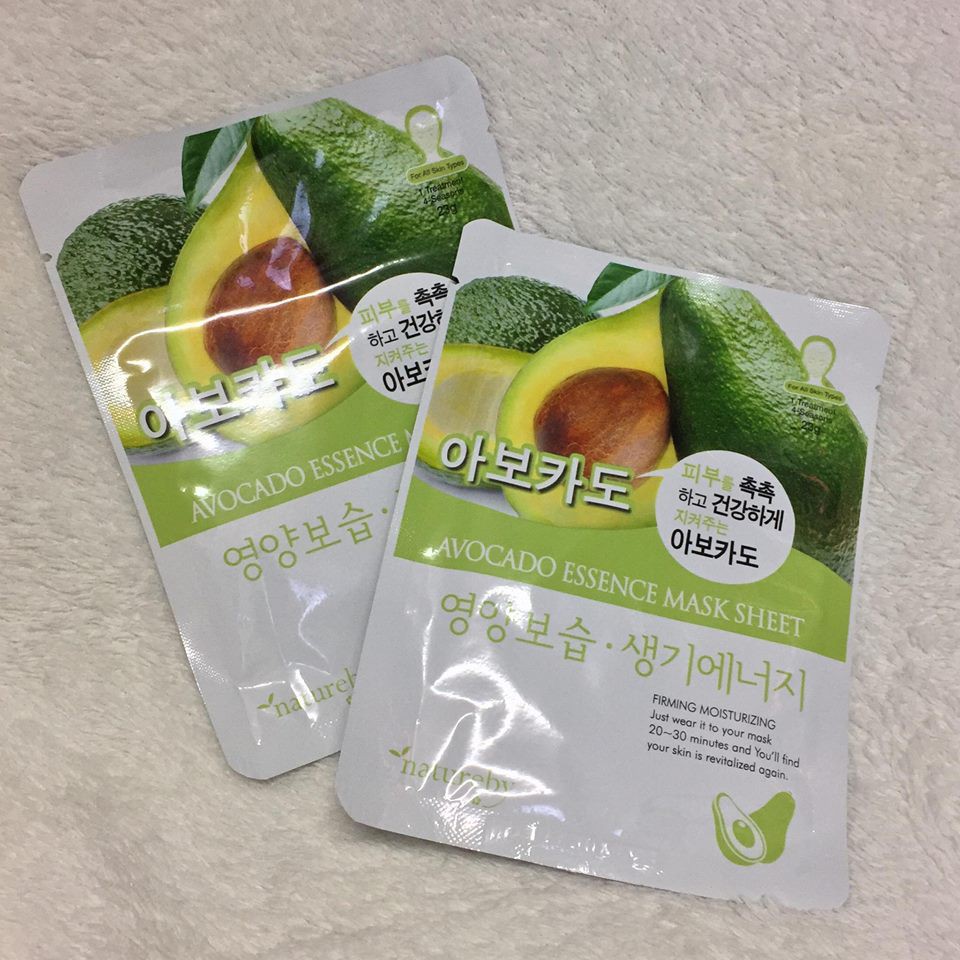 The Benefit of Using Avocado Essence Mask Sheet
Water-soluble avocado essence face mask sheet
Delivers rich moisture to dry skin
Improves skin elasticity and reduces wrinkles and fine lines
Avocado is perfect in your anti-aging treatments as it works to hydrate and moisture your skin to look and feel smooth and plump
This mask will hydrate and give the skin a healthy look
Suitable for all skin types, including sensitive skin

How To Use:
1. After cleansing, use toner to refine skin texture. 2. Unfold and place the mask on the face, avoiding
eye and lip area. 3. Leave on for 10-20 minutes. 4. Discard the mask and gently pat for further absorption.

NB: Don't forget to do patch test before application.