Description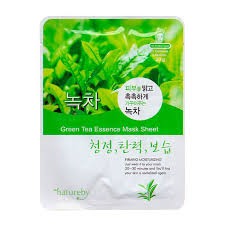 The Benefit of Using   Green Tea Essence Mask Sheet- Green Tea
This mask is a firming and moisturizing one. The front of the packet states that wearing it for 20-30 minutes will make my skin feel revitalized again.
How To Use:
1. After cleansing, use toner to refine skin texture. 2. Unfold and place the mask on the face, avoiding
eye and lip area. 3. Leave on for 10-20 minutes. 4. Discard the mask and gently pat for further absorption.