Description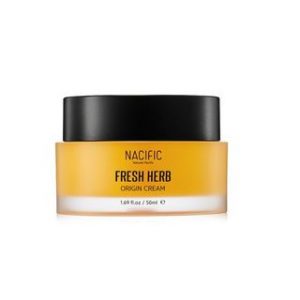 What Benefit You will Get Using This Product?
Fresh Herb Origin Facial Cream is a combination of "FACE +SPECIAL", meaning a special cream for the skin.
This product mainly includes rose of jerico revived by adding water after its death in a desert, 4 patented antioxidant ingredients which leave the skin healthy all year round and adenosine that improves wrinkles to leave your skin firm and resilient.
The patented antioxidant ingredients such as lavender, rosemary, oregano, and thyme protect the skin from free radicals produced by the external environment, keeping the skin rejuvenated.
As a moisture cream that contains shea butter, lactobacillus (soybean ferment extract), and thymus vulgaris, it provides moisture that is often deficient from the skin and are effective in adjusting the skin condition optimally.
types of vegetable oils nourish the skin, and plant preservatives (zanthoxylumpiperitum fruit, pulsatillakoreana, and usneabarbata)make it safe for delicate skin types as well.
How To Use:
Apply it at the last stage of your skincare regimen in the mornings and evenings. Heat up your hand warm and gently press it onto your to enhance absorption