Description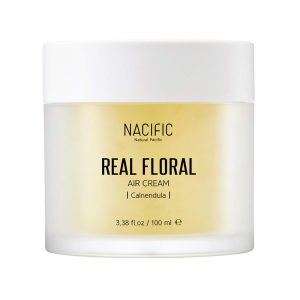 What Benefit You will Get Using This Product?
A refreshing cream infused with calendula extract to nourish and moisturize skin
Botanical-based formula is lightweight and fluffy; soothes, calms, and protects against harmful substances with calendula water and plant-based active ingredients; provides a surge of hydration as it locks in moisture; softens and smoothens flaking, chapped skin with allantoin; leaves a fresh finish without the stickiness; can be used on the face and body, and is suitable as a diaper rash ointment.
How to Use:
Dispense an adequate amount after applying all skin care steps, and gently massage over the entire face.Pat your face with your palms to aid absorption.