Description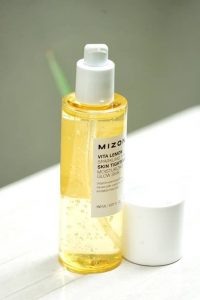 Recharges energy to your skin. Rejuvenates your skin, and helps skin stabilize. Carbonated water from France which is rich in mineral which aids in skin purification.Calms skin and give it renewed freshness and energy.
How To Use:
1) After cleansing, apply an appropriate amount to clean skin and use the heat of your palms to help the complete absorption. For dry areas, multiple applications are recommended.
2) If using a cotton pad, soak the pad completely.