Description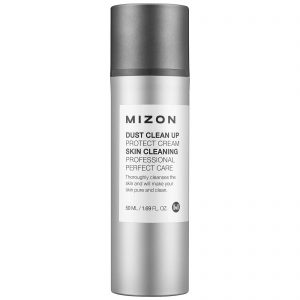 The Benefit Of Using Mizon Dust Clean Up Protect Cream
This cream gets a perfect and purify skin. This cream works to shield skin from harmful environmental aggressors, the gel-textured face cream infuses skin with a nourishing blend of plant-based extracts including Olive and Jojoba Oils, resulting in a more even, smooth and supple surface texture. Thoroughly cleanses the skin and will make your skin pure and clean. It helps to get a smooth complexion.
A complex blend of Alpha Hydroxy Acids help unclog pores and gently exfoliate dead skin cells, while moisture-binding ingredients ensure optimum hydration levels. Skin feels refreshed and revitalised with a healthy looking glow.
How To Use:
Take appropriate amount and gently apply from inside to outside along the skin texture.