Description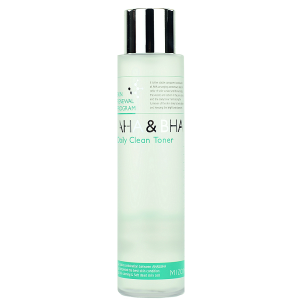 The Benefit of Using This Product
A gentle toner and exfoliant all-in-one that helps balance the PH levels of your skin. AHAs work to gently exfoliate dead skin cells while BHAs helps unclog pores, leaving your complexion smoother, clearer and more even-toned.
Ideal for oily + acne-prone + rough skin.
The Must Know:
AHAs and papaya extract gently exfoliate dead skin cells
BHAs help cleanse pores by unclogging them of debris and grease
Balances pH to promote a healthy skin environment.
How to Use:
After cleansing, use cotton soaked with the toner and swipe the liquid over your face twice daily, morning and evening.
NB: Don't forget to do a patch test before application.