Description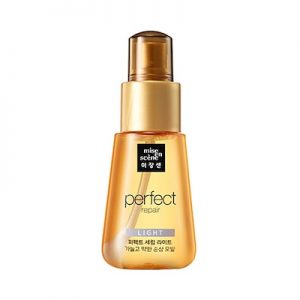 The Benefit of Using MISE EN SCENE Perfect Light Hair Serum
It contains high concentration of royal jelly, argan oil and rose water which could be absorbed by hair instantly, leaving hair moisturized and lustrous. It effectively penetrates into hair to hydrate your hair and prevent loss of moisture from damaged and permed or colored hair.
How To Use:
After towel drying your hair, pump a coin sized amount (about 2-3 pumps) onto your palms. Spread evenly onto your damp hair with your hands. After drying your hair, apply more to the ends of your hair. Can be applied to wet or dry hair.
NB: Don't forget to do patch test before application.