Description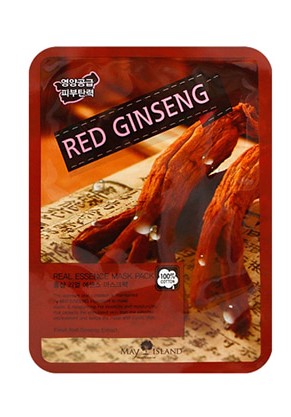 The Benefit Of Using Red Ginseng Real Essence Mask Pack
Red ginseng solution conveys vitality and energy to the tired, malnourished, and aging skin.
Red ginseng extract protects and vitalizes the skin with rich nutrition and healthy elasticity.
The smooth cotton sheet covers the skin comfortably with superb adherence.
How To Use:
Adhere the mask to the face, remove the mask after 20~30 minutes, and pat the skin gently to help essence absorption.
NB: Don't forget to do patch test before application.