Description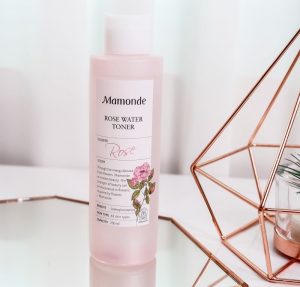 Damask rose water90.89% (Grown in rose canyon in Bulgaria, a rose-growing district)
Soothing moisture toner in sweeping type that contains rose water 90.89% instead of water
Applies rose water extract method in low temperature and high pressure.
Minimizes transformation by heat after extracting in high pressure similar to 10,000m inside the sea in low temperature.
Rose in warm characteristic offers excellent moisture to dry skin by indoor heating.
How To Use:
After cleansing, dispense a small amount into your hand or moisten a cotton pad and gently wipe or apply onto face starting from the nose outwards.
Pat any remaining product into the skin.
Use morning and evening.