Description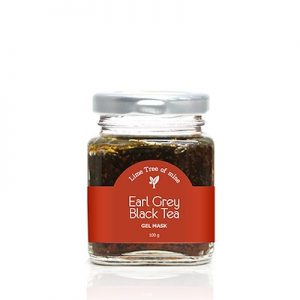 What Benefits Get using This Product?
Help your skin get rid of dead skin cells and reveal softer, smoother, radiant looking skin
Black Tea: Soft and smooth skin texture
Black Sugar: Skin Exfoliation
Product Functionality:
Wash-off type Gel mask formulated with the blend of Earl Grey, which is rich in Mineral and Vitamin, and Black Sugar, which is very effective for melting dead skin cells, to make skin perfectly clean and smooth.
How to use:
Apply a thick layer of the Earl Grey Black Tea Gel Mask evenly all over your clean and toned face (with a good toner) and leave it for 10-15 minutes. Rub the mask onto your face with a gentle circular motion and rinse off with lukewarm water.