Description
Recommended for

Skin feeling tight inside
Dry and sensitive skin
To moisturize the skin with a toner alone
Volume: 50 ml
It is a toner with new formula in which a whole bottle of cream is dissolved with safe ingredients to keep the skin hydrated and healthy
THE PROOF
Story about development of Cream Skin Refiner through 21 years intensive resarch at Amorepacific
With Cream Blending Technology™ exclusive of Laneige, a jar of cream is dissolved in skin toner

SECRET 1.

A cream melts into a skin refiner

With White Leaf Tea Water having content of amino acid enriched through the specialized shadow-growing method, it strengthens the skin barrier and provides a lasting moisturizing effect

SECRET 2.

White Leaf Tea Water Fortifies Skin Barriers
Cream Skin Refiner is filled with mild and safe ingredients which provides moisturizing effects for dry and sensitive skin [Free of PEG surfactant, animal based ingredient, synthetic pigment, triethanolamine and fragrance; hypoallergenic tested]
SECRET 3.Mild deep hydration toner
TEXTURE
It is an opaque cream-water type toner
Customer satisfaction about Cream Skin Refiner
Skin does not get
flaky after use
100%
Skin feels moisturized for
longer period
93.3%
Skin dryness is relieved
90%
Skin feels more healthy and dewy
83.3%
Feels makeup is more dewy
after using Cream Skin Refine
80%
Completion of moist gloss makeup after using Cream Skin!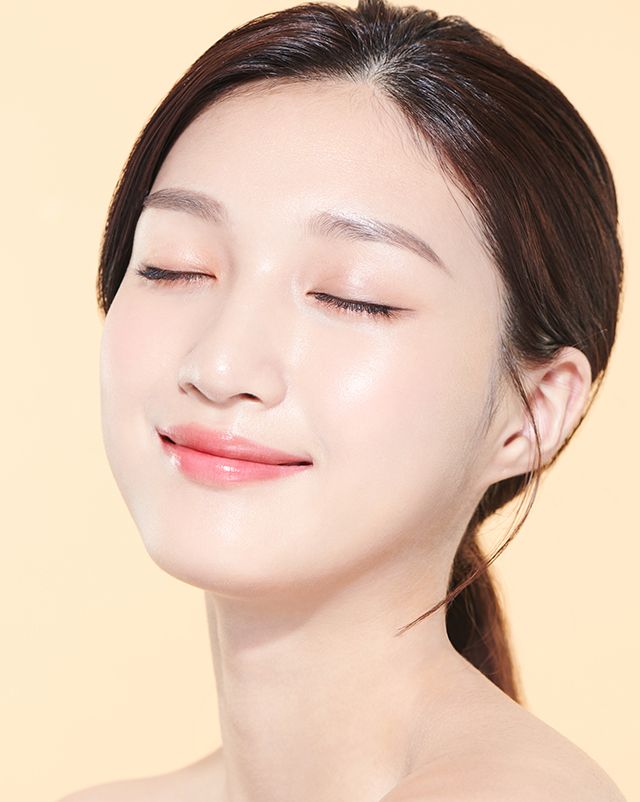 BEAUTY TIP
Use Cream Skin Refiner like this!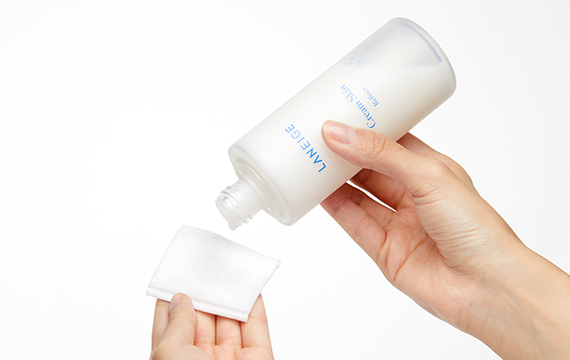 Tip 1. As a toner pack
Wet cotton pads with Cream Skin to use as a moisturizing toner pack. Leave the pack on for about 2 minutes and remove.
Pat the remaining Cream Skin until absorbed to feel the instant soothing and moisturizing effect on the skin.
HOW TO
How to Use Cream Skin Refiner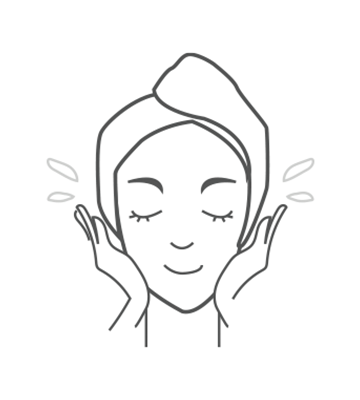 In the morning and evening, at the toner stage,
put an appropriate amount on your palm and gently pat until absorbed.
Customer Reviews 
Cream Skin Refiner
It is light and moist like a cream so it hydrates skin from the first step of base care

The eyelashes flourish after wearing this and there is no black powder flying

The liner doesn't smudge easily. Also it's easier to remove than when I drew with a pencil
'THIS REVIEWS WERE SUBMITTED BY KOREAN CUSTOMERS'
Precaution
Stop using the product immediately and consult a dermatologist when redness, swelling, or other skin irritations occur.
Avoid applying the product on open wounds or skin inflammation.
Keep away from direct sunlight and out of reach of infants and children.1. If the following symptoms occur after product use, stop using the product immediately and consult a dermatologist (continuous use can exacerbate the symptoms):
a) Red spots, swelling, itchiness, and other skin irritation
b) If the symptoms above occur after the application area is exposed to direct sunlight2. Do not use on open wounds, eczema, and other skin irritations.3. Storing and handling
a) Close the lid after every use.
b) Keep out of reach of infants and children.
c) Do not store at extreme temperatures or in an area exposed to direct sunlight.
Ingredient
WATER / AQUA / EAU, BUTYLENE GLYCOL, GLYCERIN, LIMNANTHES ALBA (MEADOWFOAM) SEED OIL, 1,2-HEXANEDIOL, POLYGLYCERYL-10 STEARATE, GLYCERYL STEARATE CITRATE, SODIUM STEAROYL GLUTAMATE, INULIN LAURYL CARBAMATE, GLYCERYL CAPRYLATE, ETHYLHEXYLGLYCERIN, PROPANEDIOL, DISODIUM EDTA, CAMELLIA SINENSIS LEAF EXTRACT, TOCOPHEROL
Follow Us On Instagram
https://www.instagram.com/shineskin_bangladesh/
Fan Page: https://www.facebook.com/shineskinbd
Group:
https://www.facebook.com/groups/shineskinbd
YouTube: https://www.youtube.com/c/shineskinbangladesh
Helpline: 018 4723 6735.