Description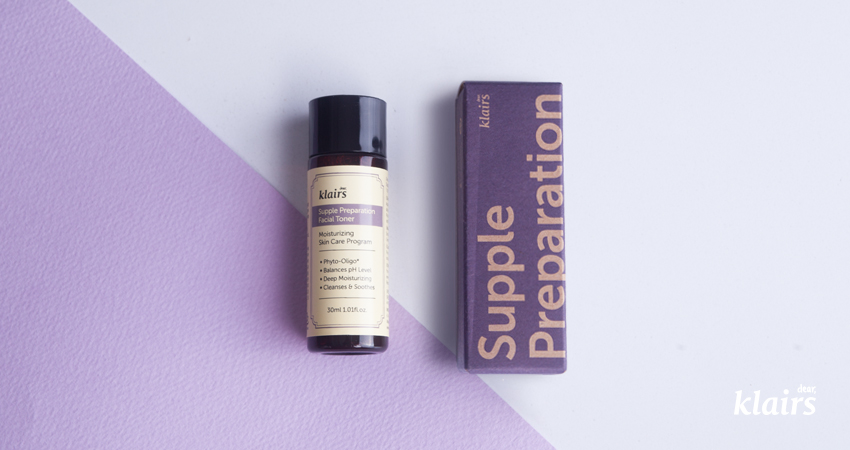 The Klairs Supple Preparation Facial Toner is a non-irritating toner that rejuvenates and restores hydration to the skin. It balances the skin's pH level and improves the effectiveness of the entire skin regime. Consisting various plant extracts and soothing ingredients for calming, it provides full hydration deep within the skin.
Quantity: 30ml (miniature)
More about the Facial Toner
The toner has, Lipidure-PMB, a moisturizing agent that has been newly added in addition to hyaluronic acid and beta-glucan, is classified as a fourth generation moisturizing agent because it has higher moisture retention than beta-glucan. The toner has 20% increase in duration of moisture retention.
6 Natural Fragrances Experience a unique scent special to Klairs created from a blend of natural oils. Lavender, eucalyptus, geranium, lemon, orange, ylang ylang, and a collection of various natural oils increase stability while decreasing irritation.
Tips on how to use the Facial Toner
Try the Klairs Toner with the Klairs Toner Mate 2-in-1 Cotton Pads, created specifically to maximize the toner's effects.
How To Use:
First step of your skincare.
After cleansing, apply an adequate amount on clean face and let it completely absorb