Description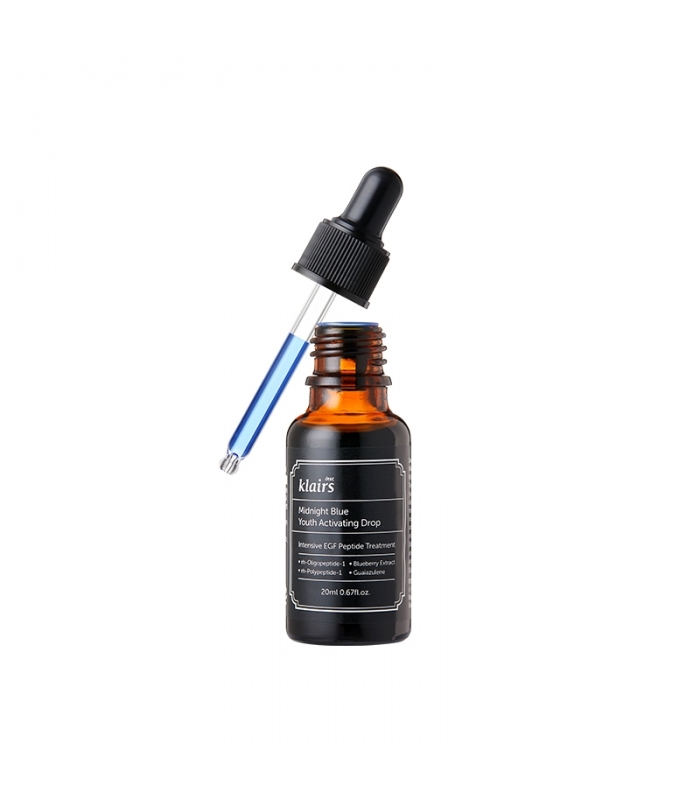 The Klairs Midnight Blue Youth activating drop is a night serum designed to combat various cause of aging, and improve the appearance of fine lines and wrinkles. Formulated with EGF, bFGF, and 95% raw materials for anti-aging effects, it helps improve the overall health and quality of the skin.
+ Cruelty-free
+ Vegan Friendly
+ Ethanol-free
+ Paraben-free
+ Silicon-free
+ Steroid-free
+ Artificial coloring-free
+ Artificial fragrance-free
+ pH 5.5 ± 1.0
How To Use:
Night skincare routine
Before going to bed, apply 3-4 drops of the blue drop to the face.