Description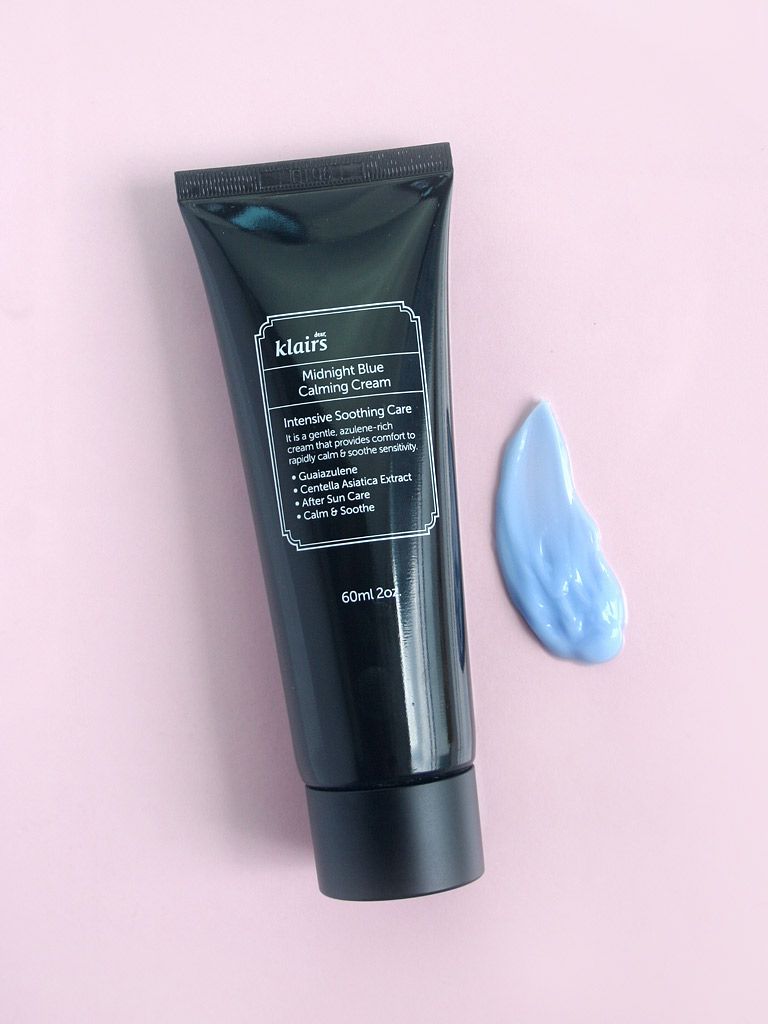 The Klairs Midnight Blue Calming Cream is a gentle cream that provides comfort to rapidly calm and soothe sensitivity. Its star ingredient is Guaiazulene, a natural component extracted from chamomile oil. For oily, acne prone and sensitive skin, it soothes redness and calms sensitivity from sun exposure.
+ Cruelty-free
+ Ethanol-free
+ Paraben-free
+ Silicon-free
+ Steroid-free
+ Artificial coloring-free
+ Artificial fragrance-free
+ pH 7.0 ± 1.0
Quantity: 60 ml
How To Use:
Last step of the routine
Apply a small amount to areas of sensitivity or irritation, and gently tap in to allow full absorption.