Description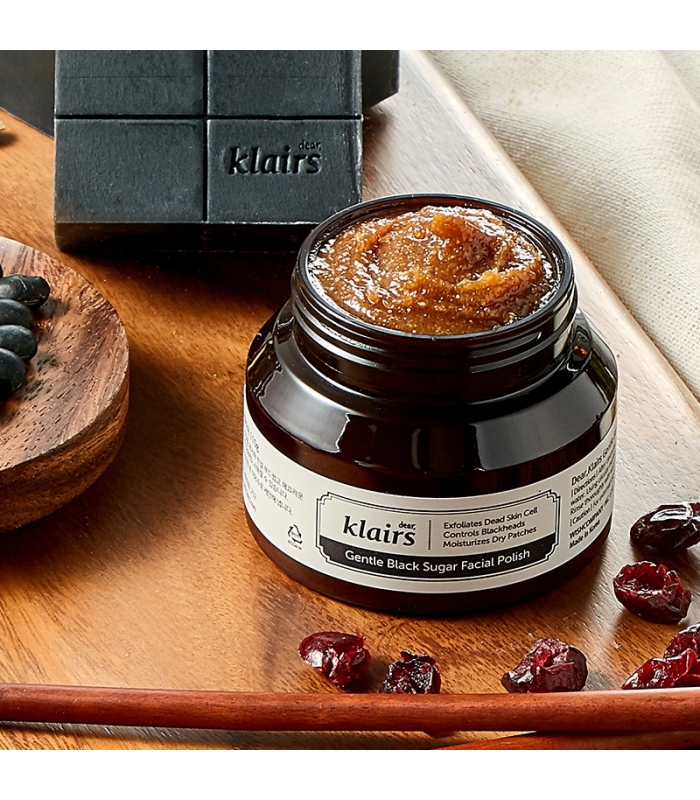 The Klairs Gentle Black Sugar Facial Polish is a premium face scrub with natural moisturizers including black sugar, shea butter, and cranberry oil to smooth the skin. Containing an abundance of black sugar, this aids in the removal of dead skin cells and blackheads.
+ Cruelty-free
+ Vegan Friendly
+ Ethanol-free
+ Paraben-free
+ Silicon-free
+ Steroid-free
+ Artificial coloring-free
+ pH 5.5 ± 1.0
How To Use:
Mix an adequate amount of black sugar polish with 2-3 drops of water. Gently massage the scrub in circular motion on the face and rinse thoroughly with warm water.