Description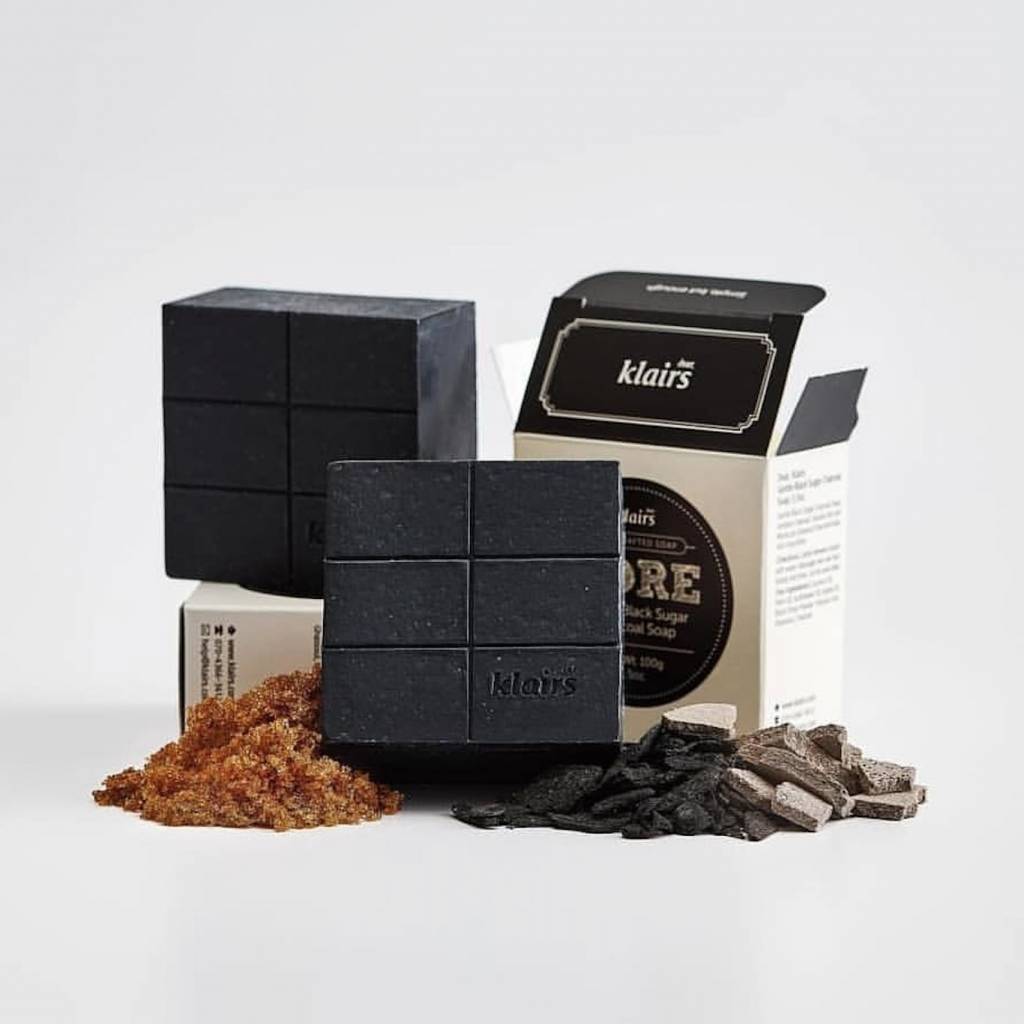 The Klairs Gentle Black Sugar Charcoal Soap is a soap to eliminate dead skin cells and draw sebum out of the skin. Containing pine oil and black sugar for skin soothing and hydration. It leaves the skin moisturized after cleansing. It is a great daily cleanser for oily skin, while effectively cleansing the pores and clearing dead skin cells.
More about the Charcoal Soap
Klairs soap series is made by master craftsmen who have produced soaps for more than 20 years. The delicately selected natural ingredients were matured through time at low temperature to produce the best soap. Artificial ingredients such as surfactants, hardeners, preservatives and fragrance were not used in the process. Natural glycerin from the production stage is contained within the soap to maximize hydration effects.
How To Use:
Cleansing
Lather the soap between the palms and massage the lather over face and rinse it off.