Description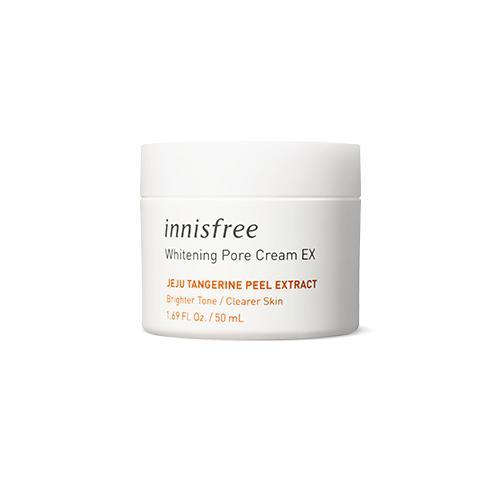 Fresh tangerine peel squeeze for fresh and clean skin
Jeju tangerine peel squeeze from organic tangerines grown on the pure island of Jeju has six types of citrus flavonoids effective in keeping the skin smooth, clean and bright.2. Contains Deep Brightening Capsules for brighter skin overnight
Deep Brightening Capsules control dead skin cells and promote the skin's turnover cycle to make the skin brighter overnight.3. Brightens skin tone, dark spots and smoothening pores
It brightens up dull, uneven skin tone and dark spots by preventing melanin pigmentation while smoothening the skin around pores for a clean and flawless complexion.
How To Use:
After cream, apply an appropriate amount to face in an even layer. Leave on overnight and rinse with water in the morning.