Description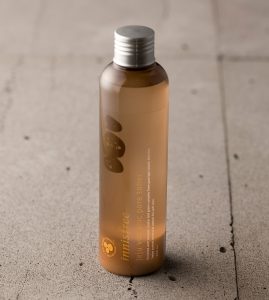 The Benefit of Using INNISFREE Jeju Volcanic Pore Toner
Daily toner for oily skin
1. Sebum control technology™: Controls excessive sebum to keep your skin looking fresh and soft.
2. A wipe-off type toner that removes residue left on the skin after washing the face
3. Shake well before use: The mineral powder inside helps treat pores and absorbs excessive sebum.
What is Jeju volcanic clay?
Jeju volcanic clay is made from minerals released by volcanic explosions in Jeju. It's categorized as a preserved alkaline resource and is effective in removing sebum and other impurities.
What else you need to know
Free from: parabens, synthetic fragrance, colorants, mineral oil, and imidazolidinyl urea.
How To Use:
1. Shake well so that the mineral powder is mixed in well.
2. Apply toner to a cotton pad.
3. Gently wipe it around your face, avoiding your eyes and mouth.
NB: Don't forget to do patch test before application.