Description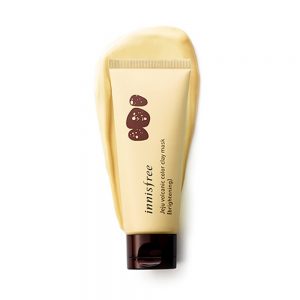 What It Is?
1. Volcanic color clay mask packs with 7 colors and 7 functions
The powerful sebum control effect of Jeju volcanic cluster provides clean pore care.
Yellow (brightening), blue (hydrating), pink (vitalizing), green (cica), purple (calming), white (refining), black (purifying)
2. Various clay textures
Water gel clay: Yellow, blue, pink
Cream clay: Green, purple
Transforming clay: White, black
3. "Multi-Masking" mask to combat different skin concerns at one time
Multi-Masking refers to using multiple mask packs at the same time according to skin concerns by skin area, instead of skin type.
DIY Multi-Masking
Your skin concerns vary from day to day. Do your own Multi-Masking according to your different skin concerns by skin area!
■ Yellow: The volcanic cluster yellow mask for sebum control and brightening. [Contains Jeju volcanic cluster and Vitamin C derivatives]
The yellow mask provides a brightening effect to make the skin bright and brilliant.
With its water gel clay texture, it is thinly spread and rapidly dried on the skin.
How To Use:
After cleansing, apply an appropriate amount on a dry face and smooth over the problem areas, avoiding the eye and lip areas. After application, wait 5-10 minutes and rinse thoroughly with lukewarm water. (use 1-2 times a week)