Description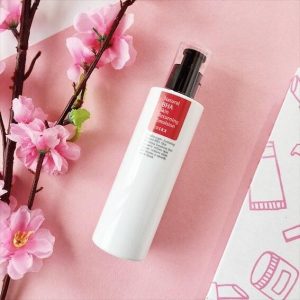 A lightweight hydrating emulsion, this is the perfect moisturizer for those who want to keep your skin hydrated while keeping your skin free from dead skin cells and excess sebum. Natural BHAs aid in keeping your pores cleared of impurities like dead skin cells and excess sebum, so moisture isn't simply being piled on top of a debris—your pores are kept clear from debris as your skin is hydrated.
Centella Asiatica Extract Water is used as the base for the formula for even more hydration than just mineral water. Hyaluronic acid also pitches in for optimal hydration while maintaining a light serum-like texture. This is the perfect solution for those with oily to combination skin who also deal with acne breakouts, since it's deeply hydrating while being lightweight and pore-clearing.
This product has a pH level of 4.5
Fragrance-free.
3.38 oz / 100 ml
How To Use:
After cleansing, toning and using treatment products, dispense the emulsion into the palm of the hand. Smooth or pat over skin, until fully absorbed. Follow with SPF during the day or use it as your last skincare step at night.