Description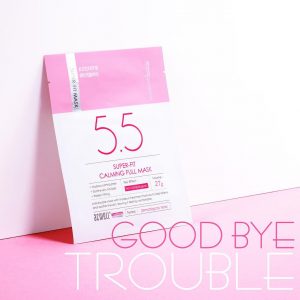 The Benefit of Using Acwell Super-Fit Calming Full Mask
The mask deeply moisturizes, restores, soothes and relieves irritation, promotes healing. Allantoin – softens the skin, intensively moisturizes, contributes to the narrowing of pores, normalization of sebum production and has anti-inflammatory properties. Madekassol – contributes to the synthesis of collagen and elastin, has a healing, anti-inflammatory effect, stimulates the regeneration of skin cells .. Does not contain allergens. Dermatologically tested.
How To Use:
Apply the mask on a clean protonized face for 10-20 minutes, remove the mask, distribute the rest of the essence over the skin and let it soak.
NB: Don't forget to do patch test before application.