Description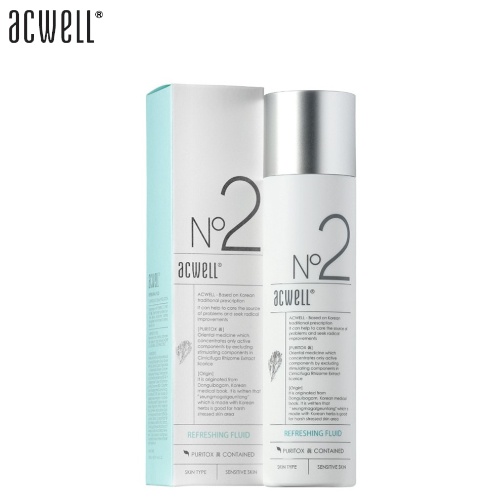 NO2 REFRESHING FLUID helps control excessive sebum excretion and tightening the sebum. This oil free lotion presents moisture into skin without stickiness to create smooth, relaxable, moist and purify skin. It also hydrates your skin with anti-inflammatory, antioxidant and anti-bacterial effect.
No harmful chemicals or additives, free from paraben, artificial dye, mineral oil, sulfates; suitable for pregnant women and people with sensitive skin.
How To Use:
Apply day and night, after using ACWELL NO1 AQUASEAL SOOTHING TONIC.