Description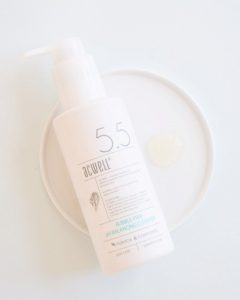 The Product Details
Introducing a gentle cleanser that's tough on makeup!
With a low pH of 5.5, this lightweight gel cleanser effectively balances skin, helping it stay smooth and supple. This cleanser is formulated with powerhouse ingredients like Centella, aloe, and witch hazel to hydrate, calm, and brighten skin with every wash. Licorice root extract also brightens skin while salicylic acid helps keep breakouts at bay.
Suitable for all skin types, this gentle cleanser is what you need to achieve healthy, balanced skin.
5.07 fl. oz. / 150 ml
How To Use:
Dispense a moderate amount into your hand. Add water and lather. Massage onto face and neck, avoiding eye area. Rinse with water.